A wonderful list of favorite 'must try' Sri Lankan food. I miss these so so much!
Yuanita Christiani and the useful posts
The Teardrop of India or Pearl of the Indian Ocean are among many nicknames for Sri Lanka.
But a more accurate description of the gorgeous nation might be the Island of Rice and Curry.
Making liberal use of local fruit, such as coconut and jackfruit, seafood and an arsenal of spices, Sri Lankan cooking delivers an abundance of incredible dishes.
Here are some you shouldn't miss.
1. Fish ambul thiyal (sour fish curry)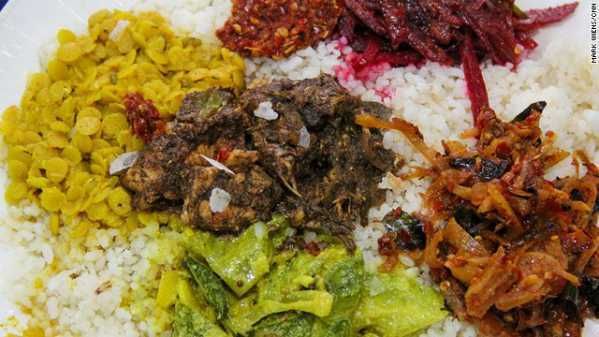 As you'd expect from an island in the Indian Ocean, seafood plays an important role in Sri Lankan cuisine.
Fish ambul thiyal (sour fish curry) is one of the most beloved varieties of the many different fish curries available.
The fish — usually something large and firm, such as tuna — is cut into cubes, then sauteed in a blend of spices including black pepper, cinnamon, turmeric, garlic, pandan leaves and curry leaves.
Perhaps the most important…
View original post 1,631 more words